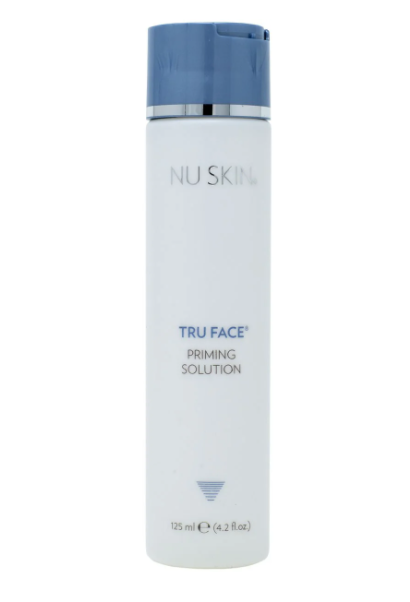 Tru Face Priming Solution
$43.00 $52.00
Featuring Premocin, a proprietary ingredient blend, this primer enhances the delivery of key benefits. Also formulated with a scientific selection of 15 different amino acids, Tru Face® Priming Solution supplies skin-essential protein building blocks for a youthful looking complexion.
Usage
Use morning and evening, after cleansing, in place of your regular toner. Apply to face and neck with a cotton pad. Follow with Tru Face™ treatment product and Nu Skin® moisturizer of choice.
Benefits
Prepares skin to optimize the benefits of Tru Face™ products.
Delivers skin-essential protein building blocks to promote a more youthful complexion.
Safety-dermatologist tested.